Here at Justifyingfun, we seek out the fun things in life and today we are looking at some fun reasons to get married and some benefits of marriage that'll have you looking at marriage from a different perspective.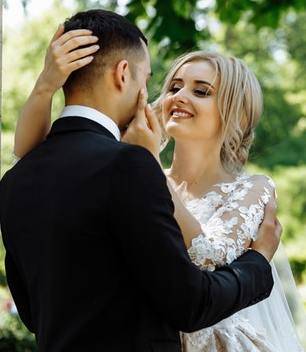 Marriage is the union of two people and the expectation that they will spend their lives together. If the two people are fun then marriage can bring a lifetime of belly laughs and mad memories
Fun Reasons to get married – Children
You don't need to be married to have children these days but what could be more fun than having children. Children bring you the closest natural bond you'll experience in your whole life. This is beautiful and special but we aren't here to get emotional. Children give you the chance to return to your long lost childhood and express yourself more freely in many fun ways
Children have the greatest imagination. Suddenly your living room is a distant planet and aliens are roaming around talking with the sound of a squeaky E.T impression. Your T.V remote is the key to controlling the whole universe and the clothes maiden covered with a duvet is the headquarters of the guardians of the galaxy.
The greatest part of this imaginary adventure is that you are playing the role of Groot, an alien tree that everyone loves.
What could be more fun than this!
Well, We haven't mentioned the toys yet. Children mean an inevitable collection of toys and that means that once you've put them to bed ( very early) you have an excuse to build lego, play the latest video games and open the doors to a wedding reception in the dolls house.
Benefits of Marriage – The Wedding reception
One of the biggest benefits of marriage for everyone involved is the wedding reception. This isn't only because the speech allows for lots of banter and the chance to get revenge on your partner for all their past misfortunes. Having all your family and friends in one place, eating a tasty thousand course meal with 10 different pieces of cutlery, slurping exquisite liquids while trying to maintain an elegant appearance and dancing the night away as inhibitions fade and what happens in the room, stays in the room is a dream come true.
Well, that's if it wasn't recorded for all to see and laugh at forever on seven different mobile phones and the YouTube greatest wedding fails compilation.
How to reignite a marriage that has become less fun
Being married brings with it the opportunity for a lot of exciting times, but the unexpected can happen and challenges pop up now and then. Luckily, you don't have to pack the bags and jump out the window when your marriage gets a little bit boring. Consider some marriage counselling, be open and honest with each other and try to see things from a different perspective.
Try to make sure you have plenty of your own space and time to enjoy your own company and take part in the hobbies you enjoy. When you are together try to get involved in fun activities that you both enjoy, whether these are new hobbies, extreme sports or as simple as a puzzle.
Marriage can be the most rewarding coming together of two people but it can take some effort, patience and honesty in order to keep having fun after many years. Find ways to let the fun live forever in your marriage.